Welcome to the Mystery

Committed to C.R.I.M.E.
C
reative

R
ole-playing
I
nteractive
M
ystery
E
xperiences
"
There is a mystery about this which stimulates imagination; where there is no imagination there is no horror."

Arthur Conan Doyle (
Sherlock Holmes
)
---
Murder is always in season & fashion...


Solve the crime! Step back in time for a Newport evening of intrigue, mystery, and fun. Customized mysteries available for booking.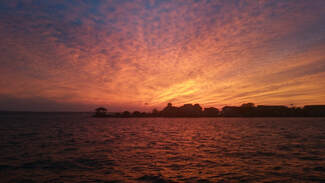 Death at SeaComing Summer 2023
Join us for a high seas mystery this summer in Newport. These 90- minute, interactive mystery experiences
are a surefire way to spice up your week and enjoy an evening on the water. More details coming soon.
---
3-day Murder Mystery Adventure Getaways
Experience Newport, Rhode Island in an exciting, unique and cost-effective way by participating in a 3-day Murder Mystery Getaway! This is the ideal all-inclusive excursion for tourists and stay-cation for locals, where you will be "treated like a queen, eat like a king, and play like a child." Spend three days in luxury, play and suspense in the elegant and historic George Champlin Mason House, located in the heart of the City-by-the-Sea.
For a listing of available dates and story lines and to reserve your experience,
click here
.
Donate to our Annual Fund!

Marley Bridges is operated by the Beechwood Foundation, the 501(c)3 nonprofit arts organization dedicated to fostering the arts, arts education, and historic preservation throughout Newport County. Your tax-deductible donation will support the Beechwood Foundation's perpetuity, which in turn will allow the MBTC to continue producing its year-round affordable programming and special events. If you'd like to make a gift, please email Artistic Director Patrick Grimes at
patrick@marleybridges.org
.
Thank you for your generosity and support!
Recreate, Imagine & Play with us!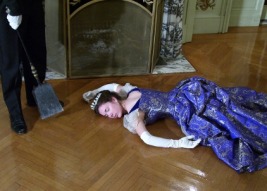 We offer a wide array of solutions for all your mystery needs. We are Newport's most experienced and professional mystery engineers. From packaged, long running weekly shows to completely customized corporate and private party entertainments, we aim to awaken your inner sense of play and hidden desire to be a gumshoe!
We are based in Newport but we love to travel. If you provide the venue, we will provide the villainy.
Contact
us with your request.
Historical Sites we have performed at include:
Astors' Beechwood Mansion (Historic Newport) –
Newport, RI
Belcourt Castle –
Newport, RI
Biltmore Hotel –
Providence, RI
Bristol Public Library –
Bristol, RI
George Champlin Mason House (The Architect's Inn) –
Newport, RI
Highfield Hall –
Falmouth, MA

International Racing Museum and Horse Racing Hall of Fame -
Saratoga Springs, NY
International Tennis Hall of Fame –
Newport, RI
Jane Pickens Theater –
Newport, RI
Jamestown Arts Center –
Jamestown, RI
John N.A. Griswold House (Newport Art Museum & Art Association) –
Newport, RI
King's Park, at the Newport Public Library –
Newport, RI
Kinney Bungalow –
Narragansett, RI
Linden Place - Bristol, RI
Mashpee Public Library –
Mashpee, MA
Ocean Cliff –
Newport, RI
Ochre Court -
Newport, RI
Preservation Society of Newport –
Newport, RI
- Marble House
- Rosecliff
The Casino Theatre –
Newport, RI
The Edward King House –
Newport, RI
The Villa –
Newport, RI
Villa One-Twenty –
Middletown, RI
NEWS / OLD & NEW:
Check out our newly updated (yet still in renovation) website,
www.MarleyBridges.org
for more information. We are always available by phone at 401-324-9436.
Newport This Week Page 12 - - Displaced Actors Find New Home
Travel Bloggers at "Got a Passport" recently attended a 3 day Mystery weekend at the Architect's in and here's what they had to say. . .
http://www.gotapassport.com/2011/02/groupon-for-travel-1920s-murder-mystery.html
---